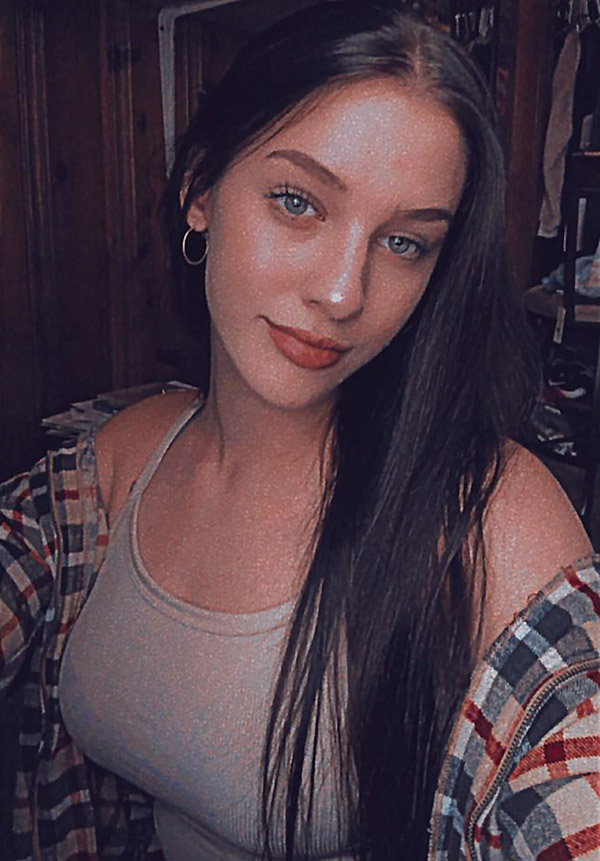 Career Specialist Jo Dene Kern reports on her customer. "In February 2022, Olivia came to Man-Tra-Con seeking help with getting her GED. Olivia had dropped out of school after completing her Freshman year. She was shy, and unable to deal with the daily anxiety of homework, tests, and assignments. Her sister had dropped out of school as well, but did not get a GED," Jo Dene explains.
"Olivia was determined to complete her education. However, she had several barriers to overcome — her family was low-income and receiving SNAP; she was living with her mother in a non-traditional family setting; and, she was employed part-time at Domino's Pizza, helping her mother make ends meet," Jo Dene adds. 
"When I enrolled Olivia in our services, she had already taken 2 GED exams, and was ready to take her final 2 GED exams — which she was able to complete in 10 weeks! We helped by providing transportation assistance and other supportive services," Jo Dene reports.
After getting her GED, Olivia was not sure what she wanted to do next. Together we reviewed the WIOA Approved Training Programs list for LWIA 25. The thought of her attending regular classrooms in post-secondary, or online, was more than Olivia wanted, so she decided to continue working," Jo Dene explains.
"After receiving her GED, Olivia was given a promotion at Domino's Pizza and is now working there full-time, earning $14.25 per hour," Jo Dene adds.
"Although Olivia is only 17, she is very happy to be working full-time and is thankful for our help with getting her GED. I advised her to enjoy her job as she gains work experience. She will be enrolled in 12-month follow-up services, and I will be in contact with her throughout the year. I also advised Olivia that if she eventually decides to continue with her education, she can be re-enrolled for the fall 2023 semester," Jo Dene says.