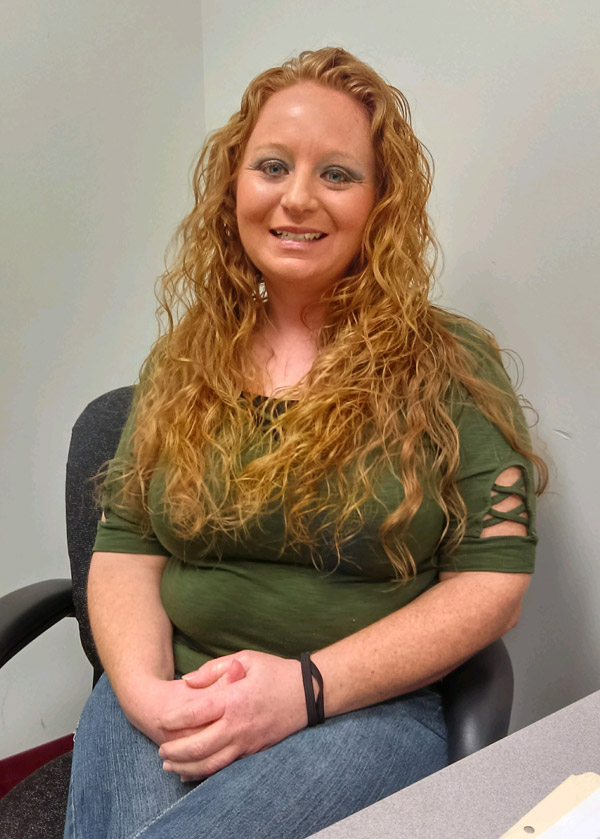 Career Specialist Michelle Sanchez reports on her customer. "When we met in February 2019, Joanna, a single parent of two children, had been unemployed for nearly three months and was receiving SNAP benefits from the Department of Human Services. Staff from the Illinois Department of Employment Security (IDES) had referred Joanna to Man-tra-Con for WIOA training assistance. She had been "laid-off" due to lack of work in the manufacturing industry. Joanna explained that this was the first time in her life that she had ever been unemployed. Joanna also worried about the long-term effect working in manufacturing doing physical labor would have on her health. Joanna was particularly interested in updating her skills to become qualified for an office position," Michelle explains.
"Joanna was determined eligible for WIOA services as a low-income adult. I helped her develop a resume, then, we practiced mock interviews. I also referred Joanna for a Work Experience Program (WEP) position through Man-Tra-Con. In May 2019, Joanna began her WEP position, working as a Resource Room Assistant at the One-Stop Business and Employment Center in Mount Vernon, Illinois," Michelle adds.
"In August 2019, Joanna found a full-time Security Professional position working for Allied Universal at $11.00 per hour. This position helped her replace 100% of her dislocation wage. Joanna's work experience truly helped her find a new position where she is able to work independently, without supervision, practicing the office skills she learned with Man-Tra-Con," Michelle says.
​