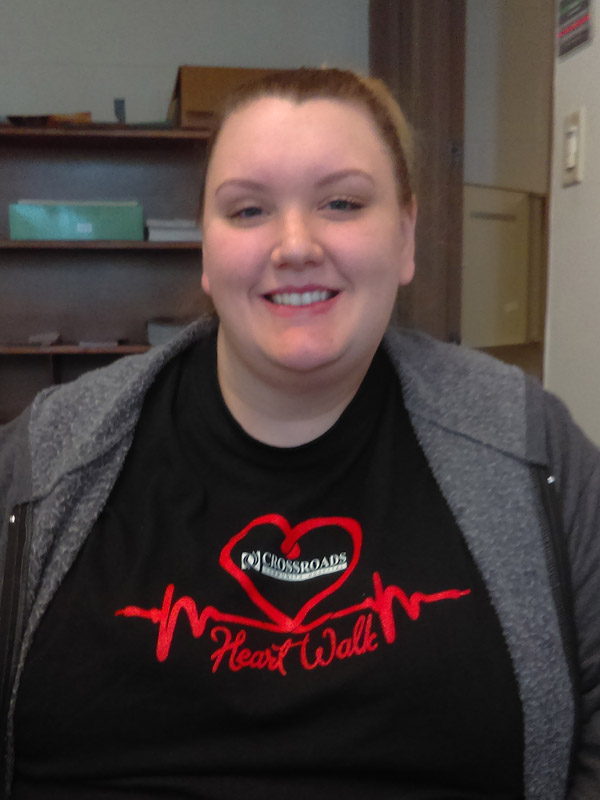 ​Michelle Sanchez reports on her customer. "In April 2018, Elizabeth came to Man-Tra-Con seeking training assistance. Working 30 hours per week and in school full-time, Elizabeth was unable to support herself with her current income. She was determined eligible for WIOA services as a single adult with low income," Michelle reports.
"When we first met, Elizabeth had enrolled in the Associate Degree Nursing (ADN) program at Rend Lake College (RLC), but needed money to complete her education. Through WIOA training assistance, Elizabeth was able to receive help paying for tuition, fees, textbooks, supplies, and mileage reimbursement. Elizabeth also received assistance while attending the Licensed Practical Nursing program at RLC. This helped Elizabeth work as an LPN, earning a higher wage, while she completed her final semester of the ADN program," Michelle adds.
"In May 2019, Elizabeth successfully completed her ADN program and passed her board exams. In September 2019, Elizabeth began working as a Registered Nurse for SSM Health St. Mary's Hospital in Centralia, Illinois. She is currently earning $20.00 per hour and loves her job. Elizabeth also loves that she is able to work very close to home while earning excellent wages," Michelle says.