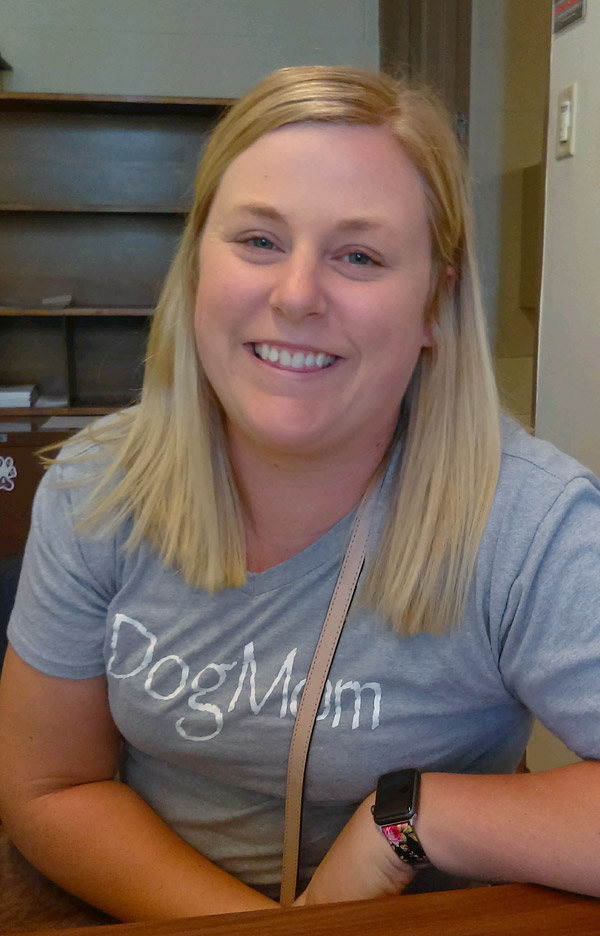 Michelle Sanchez reports on her customer. "Brittany was eligible for WIOA services as a low-income adult when I met with her in May 2018. She had previously worked as a Certified Nurse Assistant (CNA) for a few years, but her income was not enough to support herself. She needed training to advance in her career and find employment at a higher wage. Brittany enrolled into the Associate Degree Nursing program at Rend Lake College in Ina, Illinois," Michelle explains.
"Although Brittany had been with her employer for several years, they were not able to adjust her work schedule so that she could further her education. Brittany decided to leave her job as a CNA and work temporarily as a server while attending school. While Brittany was working as a server, she struggled financially to keep up with the costs for schooling. WIOA financial assistance helped Brittany manage these costs by paying for tuition, fees, textbooks, supplies, and mileage reimbursement," Michelle adds.
"In May 2019, Brittany successfully completed her program at Rend Lake College to become a Registered Nurse. Less than two months after graduation, Brittany began working full-time as a Registered Nurse at Crossroads Community Hospital, earning $22.00 per hour — three times more than what she had previously been earning as a server," Michelle exclaims!