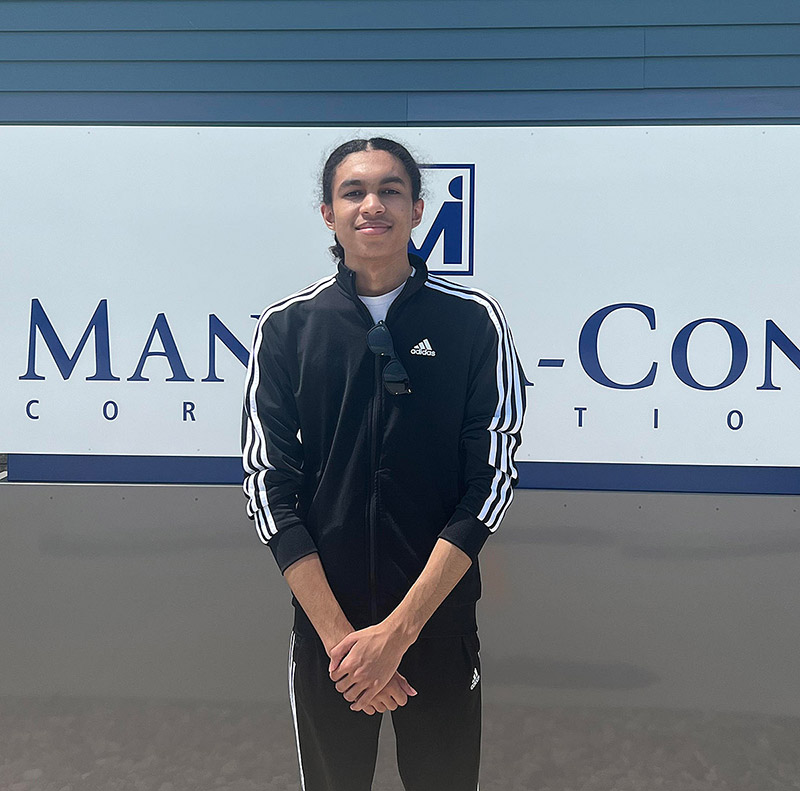 Career Specialist Tamblyn Everett reports on her customer. "Samuel began receiving Man-Tra-Con Youth services in November 2021. As an "Out-of -School Youth" with several barriers, Samuel was determined eligible for our Youth services. He comes from an unstable living environment, as he started off living in a non-traditional home with his grandmother and father then moved to Marion to live with his mother," Tamblyn explains.
"Samuel had substantial transportation barriers due to him not taking Drivers Ed before he dropped out, and not being able to afford classes to get his driver's license. In addition, Samuel faced cultural barriers due to him coming from a multicultural background,"Tamblyn adds.
"Samuel was also basic skills deficient and had limited work experience. Once I gained Samuel as a customer, it was like a light switch flipped. He instantly responded to all of my texts, calls, and tasks I gave him to do.  In May 2022, Samuel began the GED program at John A. Logan College (JALC). He received his GED in a little over a month, including getting college-ready scores on almost all of his practice and regular tests," Tamblyn says. 
"In July 2022, Samuel enrolled in the Cyber Security program at JALC. He completed the whole enrollment process with little assistance from me. Samuel also is in the process of getting a bus pass to help with his transportation issues. In addition, Samuel tested high on his accuplacer tests for JALC," Tamblyn reports. 
"Samuel is currently unable to work a traditional job because he is helping to care for his little brother while his mom works. But, he has been on the hunt for a "work from home" job that would coordinate with his school schedule," Tamblyn adds.
"Samuel has been the most responsible, bright, professional, and motivated customer I've had so far and truly exemplifies what it means to defy all odds and rise against to be happy and successful," Tamblyn says. 
Samuel was really impressed with the services he received from his Career Specialist and Man-Tra-Con. "Oh, wow, thanks! I appreciate all the help and advice." Samuel says.
​