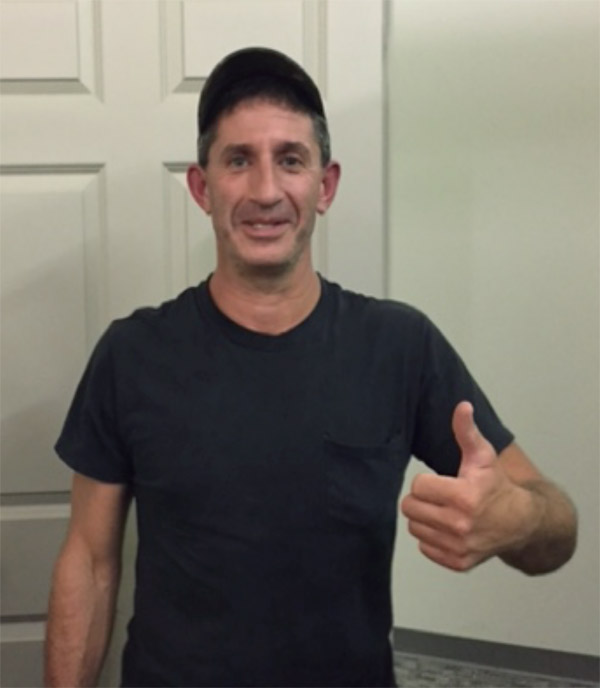 Career Specialist Andrea Rodgers reports on her customer, "Larry visited Man-Tra-Con for Job Search assistance in May 2017. It was determined that Larry was eligible for individualized career services. As a dislocated worker from the American Coal Company, Larry had exhausted his unemployment benefits. I also discovered that Larry was a veteran, who had been honorably discharged from the Navy."
"While discussing his employment situation, Larry disclosed a criminal barrier that had been affecting his opportunity to find meaningful employment. I referred Larry to Land of Lincoln Legal Assistance Foundation for help with expunging or sealing his criminal record. I also worked with Larry to revise his resume, find job leads, and submit online employment applications," Andrea adds.
"In May 2017, I helped Larry submit an online application for Continental Tire in Mt. Vernon, Illinois. The company called him in for two interview sessions before hiring him for a Truck Wire Cutter position. On July 10, 2017, Larry began working full-time at Continental Tire, earning $18.48 per hour. He is currently employed there, enjoying his new job, as well as a paycheck. Larry was happy that his current wages are comparable to what he was making as a coal miner. He felt that this job is more stable for him," Andrea explains.
"Larry appreciates the job search assistance he received from Man-Tra-Con and would recommend our services to others," Andrea says.