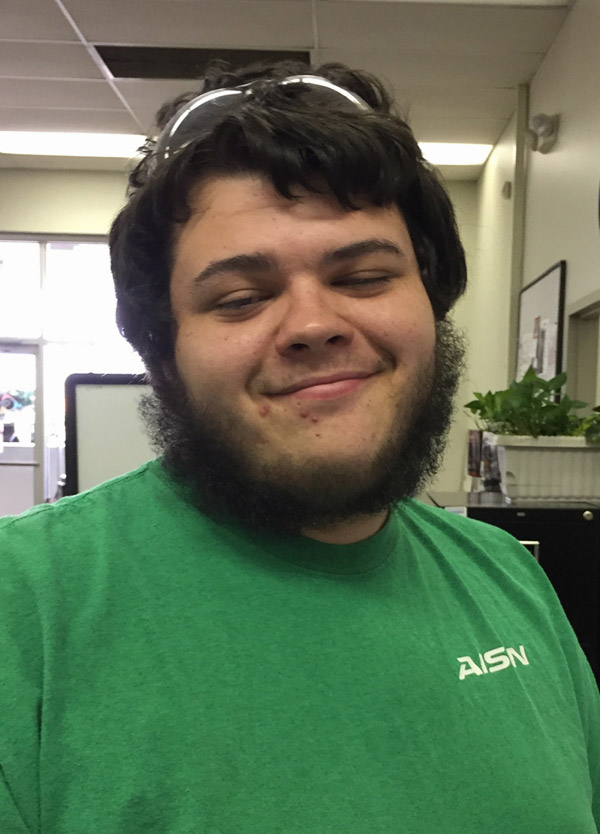 Johnathan had not finished high school, and had been unemployed for 2 years when he visited Man-Tra-Con for assistance in July 2016. Career Specialist Autumn Basler was available to help. "When I first met Johnathon, he felt that he could not accomplish things and did not have many skills. He began a 'Work Experience' training program in welding at Freedom Transport, LLC, but the program ended when work became slow. His co-workers at Freedom Transport told Jonathan that he did a great job, and gave him a feeling of respect. That little taste of success made him want to do more," Autumn explained.
As part of his work readiness training, Autumn helped Johnathon through the process of getting a GED. "Johnathon passed his GED in no time, and then quickly moved into an 'On-the-Job Training' position, working on the assembly line at AISIN. He picked things up quickly, and was able to retain information, while learning from his managers," Autumn reports.
"Johnathon is currently working 2nd shift at more than 40 hours per week, earning $11.05 per hour. He is very happy! I hope he continues to grow and keeps furthering his career," Autumn says.