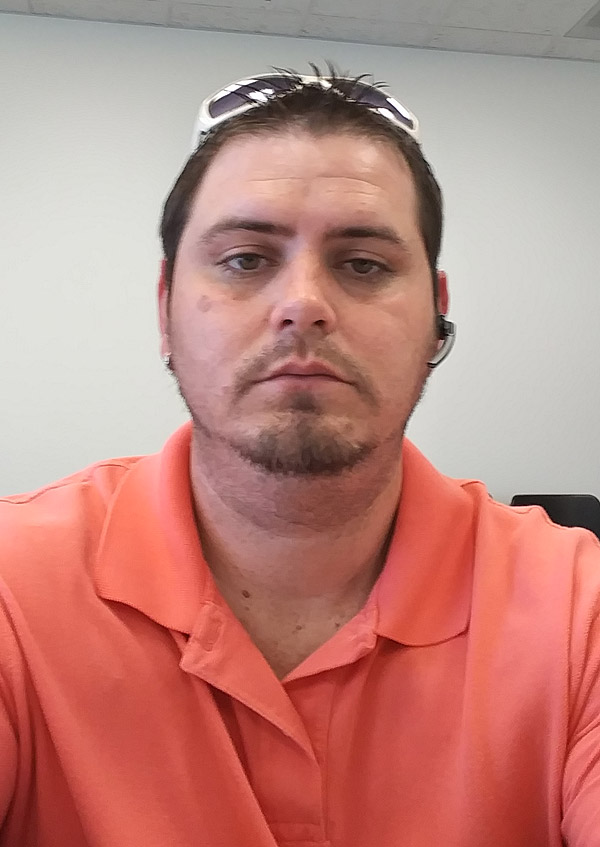 Career Specialist Michelle Sanchez reports on her customer. "Jerry first visited Man-Tra-Con at the end of 2017, where he learned about the various services available to him. He had been working in the restaurant industry and was looking for full-time, permanent, self-sufficient employment. He also disclosed that he had a felony in his background. Jerry knew he needed to return to school to find a better paying job. His first task was to pay back a defaulted loan with the Department of Education so that he could become eligible for other grants. He ended up using his tax return to get back on track and returned to us in May 2018, for possible assistance with his education," Michelle explains
"Jerry was determined eligible for WIOA services as a dislocated worker unlikely to return. In October 2013, he had been discharged from his position as a cook from Midwestern Pub & Grill, Inc. He had been working there full-time, earning about $500 per week. Jerry received unemployment insurance (UI) from the Department of Employment Security (IDES) at the time of his layoff, but had since exhausted those benefits. Since then, he had been struggling to find employment earning 100% of his dislocation wage. Due to Jerry's lack of education and work history, he decided to enroll in the Automotive Technology Degree program at Rend Lake College (RLC)," Michelle adds.
"At our first meeting, Jerry was concerned about his felony charge, but was eager to prove that he could be a productive member of society. While incarcerated, he even took several automotive technology classes and was still very interested in continuing on in that field. In addition, most of his classes were able to transfer over and meet the requirements of the automotive program at RLC," Michelle reports.
"Jerry had been feeling a little discouraged while jumping through several hoops to get registered at the college and going through a waiting period before receiving official notice that he could actually attend classes on campus. Fortunately, his background did not affect his enrollment at RLC, and his ankle monitor did not ever interfere with our ability to provide him career services," Michelle adds.
"Jerry received WIOA funding assistance for tuition, fees, textbooks, tools, and mileage reimbursement. Jerry earned As and Bs each semester for classes he attended and achieved GPAs between 3.2 and 3.5 while enrolled at RLC. At one point, while Jerry was enrolled in our services, he was let go from his job. I advised him to immediately apply for unemployment insurance (UI) benefits through IDES and he was approved. I also submitted a required form to IDES that made it possible for Jerry to receive his UI benefits while he was still enrolled in school. Jerry also received Supplemental Nutrition Assistance Program (SNAP) benefits from the Department of Human Services throughout his training program," Michelle reports.
"In May 2019, Jerry received his Associate's degree in Automotive Technology from Rend Lake College. On May 21, 2019, Jerry began his new, full-time job as a technician with Larry's Trailer Sales—just a few miles away from home. Prior to receiving WIOA services, Jerry had been working less than 30 hours per week at minimum wage. He now earns $11.25 per hour working full-time," Michelle adds.