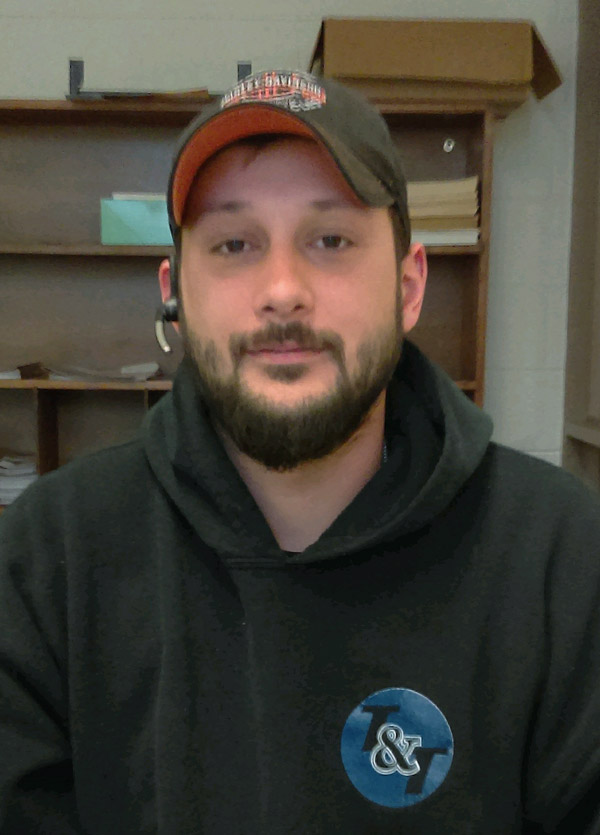 Career Specialist Michelle Sanchez reports on her customer. "Drake visited Man-Tra-Con for assistance in February 2018, nine days after being laid off from RCRA, Inc., due to lack of work. As a dislocated worker unlikely to return, he was eligible for Workforce Innovation and Opportunity Act (WIOA) funded services. Although he had an associate's degree in mining, Drake had been working as a construction laborer. Drake acknowledged that mining was a dying industry and shared that he had never even used his degree. Prior to working in construction, he had worked in food service, but Drake was also aware that food service would not earn him enough to help provide for his family. Drake was in need of vocational retraining in order to obtain full-time, permanent employment earning 100% of his dislocation wage. In fact, his previous employer (RCRA, Inc.) told Drake that if he could get his CDL, that they would hire him back on as a driver," Michelle explains.
"Drake was thrilled when he heard about WIOA services because he had been very interested in pursuing a CDL license. He had even attempted to do some of the work on his own. Drake was able to pass the written portion of the test months earlier and successfully attained his CLP, which is his CDL Permit. Unfortunately, he had not been able to gain driving experience on his own and couldn't even obtain a truck to attempt the driving test," Michelle adds.
"In April 2018, Drake began the Truck Driver Training program at Rend Lake College in Ina, Illinois. Drake received WIOA training assistance for tuition, fees, and mileage reimbursement. He successfully completed the program and attained his license on May 24, 2018. By May 28, 2018, Drake had returned to work with RCRA Inc. (d/b/a Earth Services), earning $13.50 per hour, which was more than his dislocation wage. Drake loves driving and is happy to be working back at the same company with his former colleagues. He couldn't thank us enough for providing him with the help he needed to achieve his goals," Michelle says.
​​