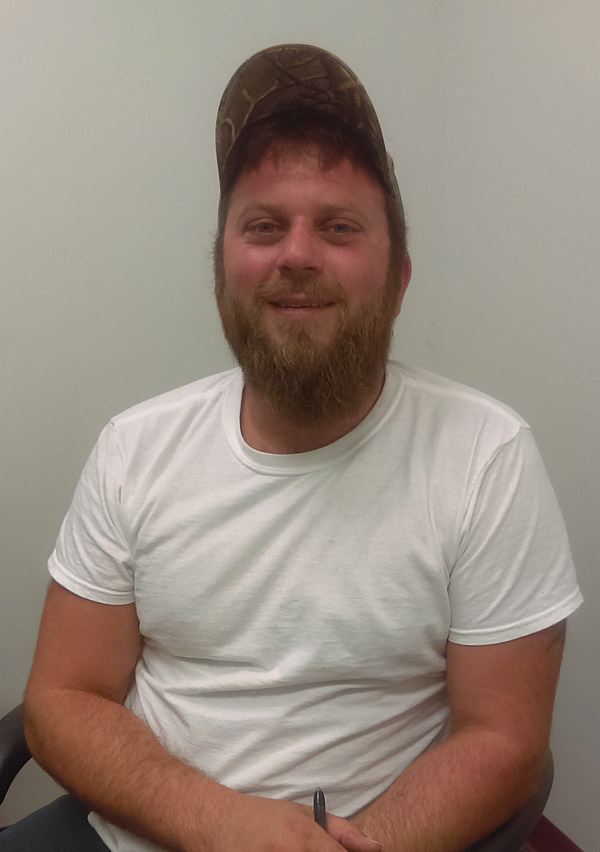 Career Specialist Michelle Sanchez reports on her customer. "I met Andrew in August 2018, when he came to Man-Tra-Con for training assistance. Andrew was eligible for WIOA services as a dislocated worker after being discharged from Continental Tire, where he had worked for over four years. Since Andrew was eligible for and drew unemployment benefits, he was also eligible for WIOA training assistance that helped pay for tuition, training fees, as well as mileage reimbursement," Michelle explains.
"In September 2018, Andrew began the Truck Driving program at Shawnee Community College. He decided to pursue a career in truck driving because he knew that truck drivers were in demand and he was willing to take "over-the-road" driving work. Andrew drove each day to the Extension Center in Metropolis from his home in Du Quoin, and successfully completed the program in December 2018," Michelle adds.
"As part of his program, Andrew was also given an opportunity for an externship where he drove "over-the-road" for LTI Trucking Services in Madison, Illinois. Andrew did such a great job with that company that they offered him full-time position as a Truck Driver, where he is currently employed, earning $500.00 per week," Michelle reports.