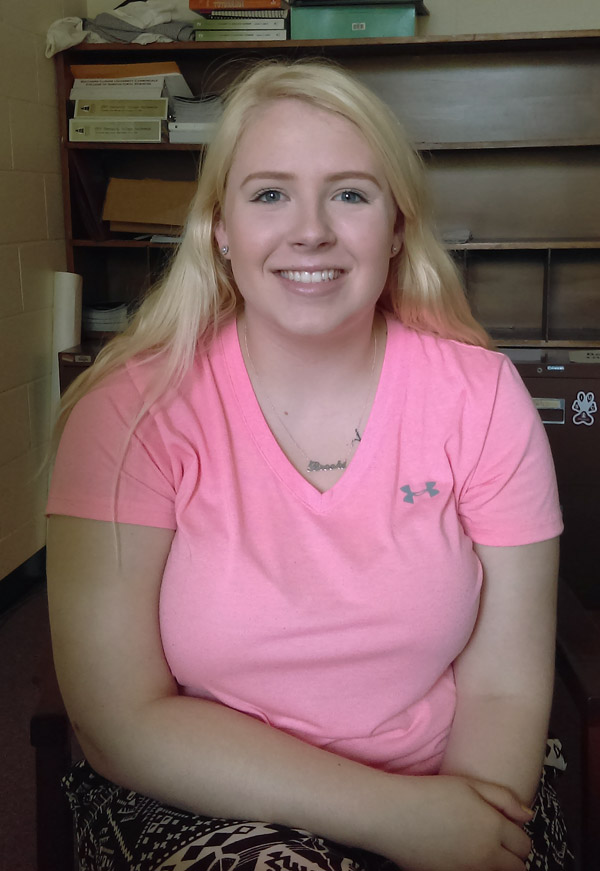 Career Specialist Michelle Sanchez reports on her customer. "Brooke was eligible for WIOA services based on her household income. When we first met in May 2018, she was working on campus at Rend Lake College (RLC) as a student worker earning $8.25 per hour. However, Brooke was only able to work 15 hours per week. She was in the process of beginning her second year in the Radiologic Technology degree program at Rend Lake College in Ina, Illinois, but Brooke needed assistance with tuition, fees, textbooks, supplies, and mileage reimbursement. When she was enrolled to receive WIOA training assistance, Brooke was also approved to receive SNAP benefits from the Department of Human Services (DHS). The combined assistance helped Brooke manage her monthly costs," Michelle explains.
"On May 18, 2019, Brooke graduated from the Radiologic Technology program at Rend Lake College, and successfully passed the required exam to become certified. Brooke was having difficulty obtaining employment. I helped her develop a resume and provided her with job leads," Michelle adds.
"By July 2019, Brooke began working as a Radiologic Technologist at SSM Health Urgent Care in St. Louis, Missouri. Although the position was only part-time, working 6 hours per week minimum, Brooke was very excited to begin her new job earning $21.46 per hour. She loves her field and is currently attending college in St. Louis with plans of attaining a Bachelor's degree in Radiologic Technology," Michelle says.
​