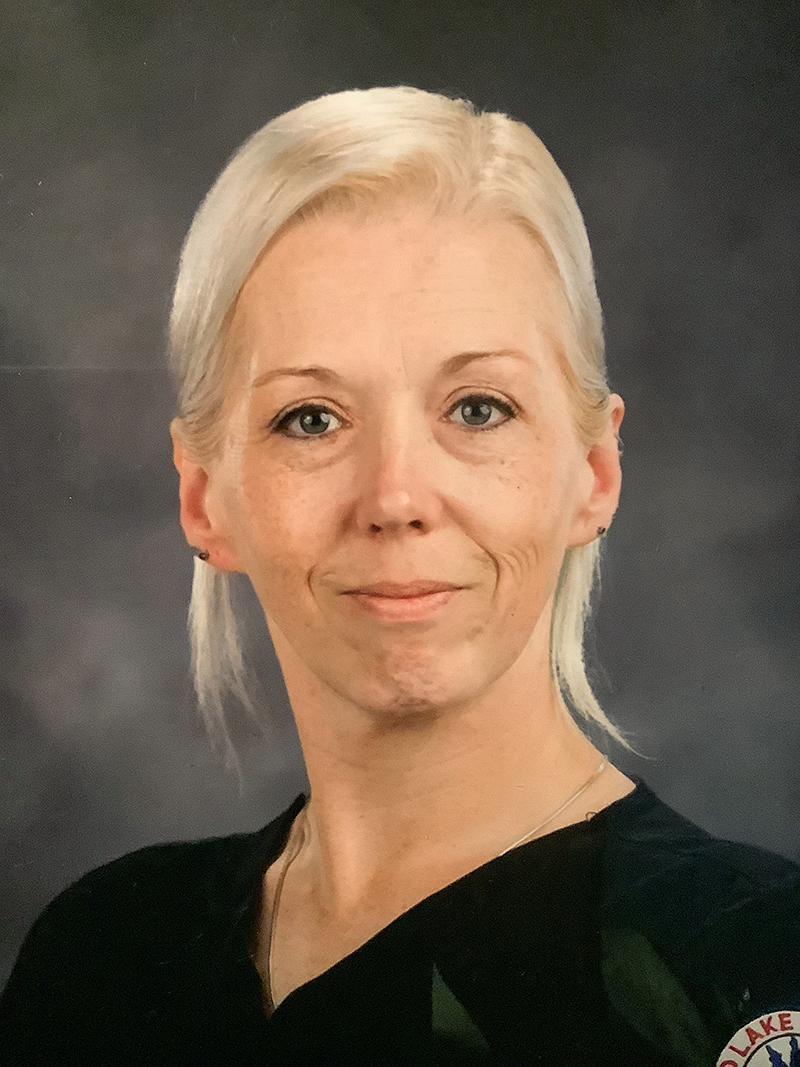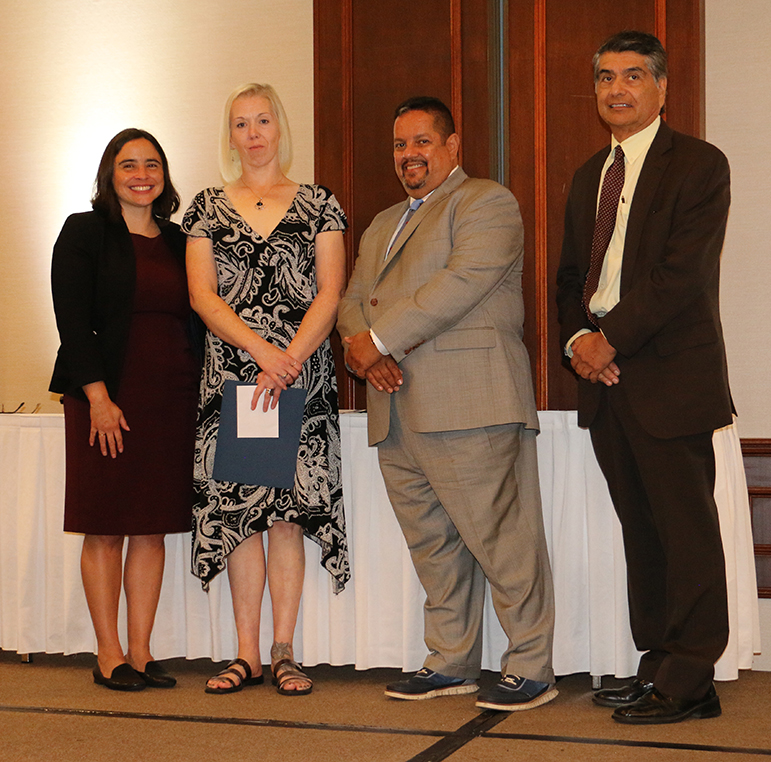 Man-Tra-Con customer Amanda Egbert was presented with an Individual Achievement Award by the Illinois Workforce Partnership (IWP) at their Annual Awards Luncheon on Thursday, September 8, 2022, at the Crowne Plaza in Springfield, Illinois. Left to right: DCEO Director Sylvia Garcia, Amanda Egbert, DCEO Deputy Director Julio Rodriguez, and IWIB Co-chair John Ricco.
Career Specialist Dana Marlow reports on her customer. "In October 2018, Amanda came to Man-Tra-Con Corporation seeking training assistance. She needed our help with getting her GED. While working toward her GED at John A. Logan College, she also enrolled in our Work Experience Program (WEP), where she worked at Man-Tra-Con's Du Quoin office from January to March of 2019," Dana explains.
"Amanda wanted to pursue a career in Health Care and enrolled in the Certified Nursing Assistant (CNA) program at Rend Lake College (RLC), beginning in August 2019. She completed the program and received her CNA Certificate in November 2019," Dana adds.
"Amanda always worked very hard, but, was always second guessing herself. With encouragement from Man-Tra-Con, she continued with her education, and enrolled in the Associate Degree Nursing (ADN) program at Rend Lake College, graduating in May 2022, with an overall GPA of 4.00," Dana reports.
"Amanda successfully passed the NCLEX ADN exam and will begin employment as a Registered Nurse on July 25, 2022, at St. Joseph Hospital in Murphysboro, Illinois. She will begin with the residency program for one year in the Medical Surgical Unit, earning $28.50 per hour, working 36 hours per week," Dana says.
Amanda has this to say about the services she received from Man-Tra-Con.
"I left home as a teenager and became a young mom shortly after that. I had dropped out of high school and honestly did not think I would ever be able to finish even my education. In my 30s, I finally met with a Man-Tra-Con representative to figure out how to get a GED, and she told me about their college placement programs. I took a leap and enrolled at RLC after I finished my GED. Financial assistance provided by Man-Tra-Con helped me get through school, but more importantly, I received support and encouragement through out my program. I graduated from Rend Lake College in May 2022, with an Associates of Applied Science in Nursing. I couldn't have done that without support from Man-Tra-Con," Amanda says.