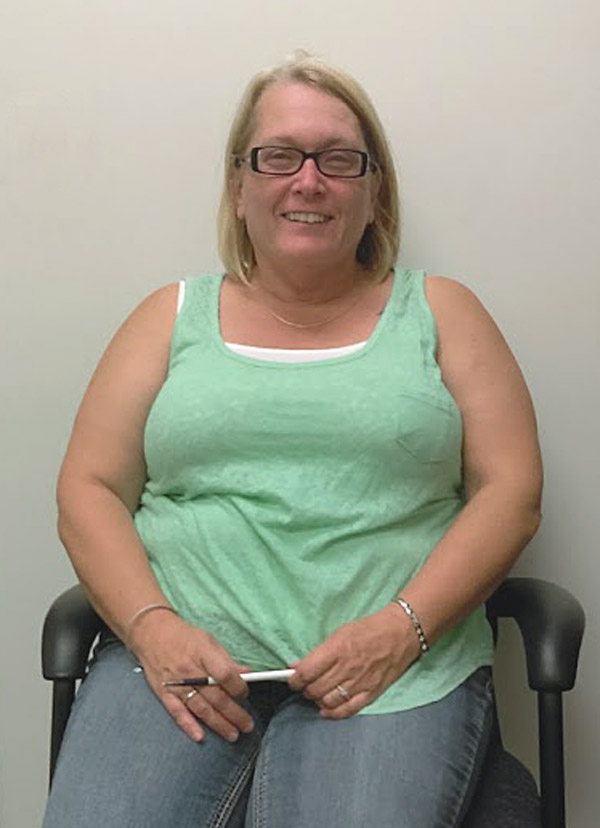 Career Specialist Michelle Sanchez reports on her customer. "When we first met in October 201, Beth was determined eligible for WIOA training assistance as a low-income individual receiving food stamps. She explained that she was struggling trying to provide for herself with her current pay, the amount of bills she had, and her schooling costs. Beth realized that she needed to return to school and obtain credentialing in order to increase her pay," Michelle explains.
"Beth was accepted into the Associate Degree Nursing (ADN) program at Rend Lake College in Ina, Illinois, but needed WIOA assistance to achieve her career goals and complete her program. Since we met after the semester had begun, she was only able to receive assistance for supportive services, not tuition. After that first semester, she was able to receive full WIOA assistance that helped pay for her tuition, fees, textbooks, supplies, and mileage reimbursement," Michelle adds.
"In May 2019, Beth Marks successfully completed her ADN program and went on pass her board exams. By August 2019, Beth had secured permanent, full-time, employment as a Registered Nurse at Shawnee Christian Nursing Center earning $21.00 per hour — more than twice what she had previously been earning," Michelle exclaims!