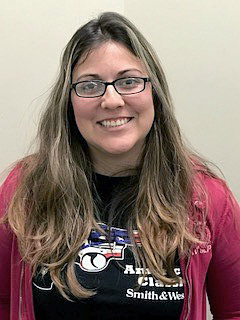 Married with two children, Amanda was receiving SNAP benefits when she visited Man-Tra-Con for training assistance in July 2016. According to Career Specialist Dana Marlow, Amanda had previously worked as a Pharmacy Tech / Daycare Center Aide, and wanted to continue her education. She was interested in enrolling in the John A. Logan College (JALC) Licensed Practical Nurse program.
"Through WIOA funding, Man-Tra-Con was able to help Amanda pay fall, spring and summer tuition at JALC. We also helped her pay for the required books, supplies, exam fees, as well as mileage to and from class. In addition, Amanda received Snap benefits and a Medical Card from the Department of Human Services (DHS)," Dana explains.
"After graduating from JALC, Amanda found full-time, permanent employment in November 2017, as a Licensed Practical Nurse with Logan Primary Care in Marion earning a starting salary of $14.65 per hour. Amanda is currently working at an ambulatory care center assisting the doctors with patients on an out patient basis," Dana adds
"Amanda is very appreciative that she had the opportunity to receive WIOA assistance with her nursing program and she reports that she could not have done it without our assistance," Dana reports.