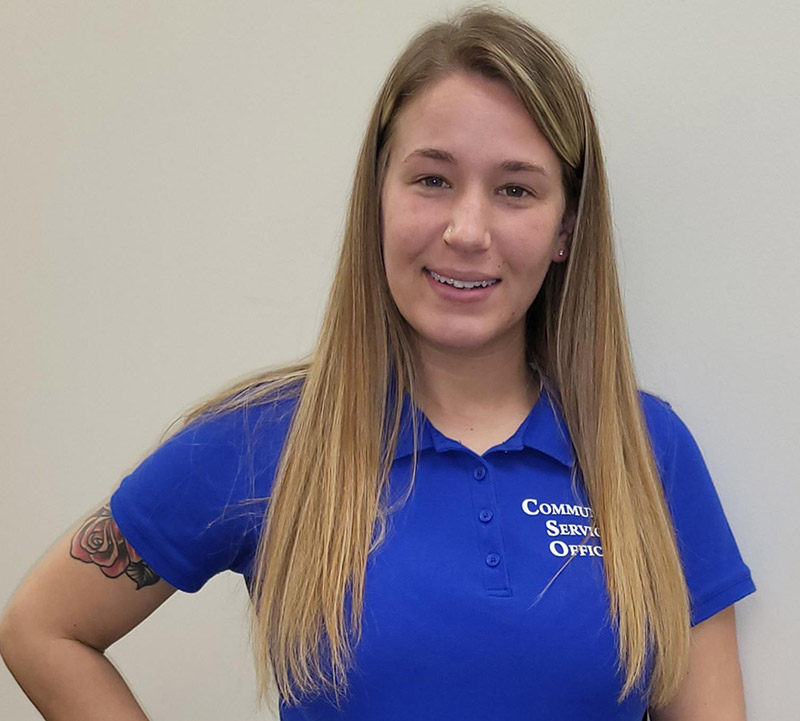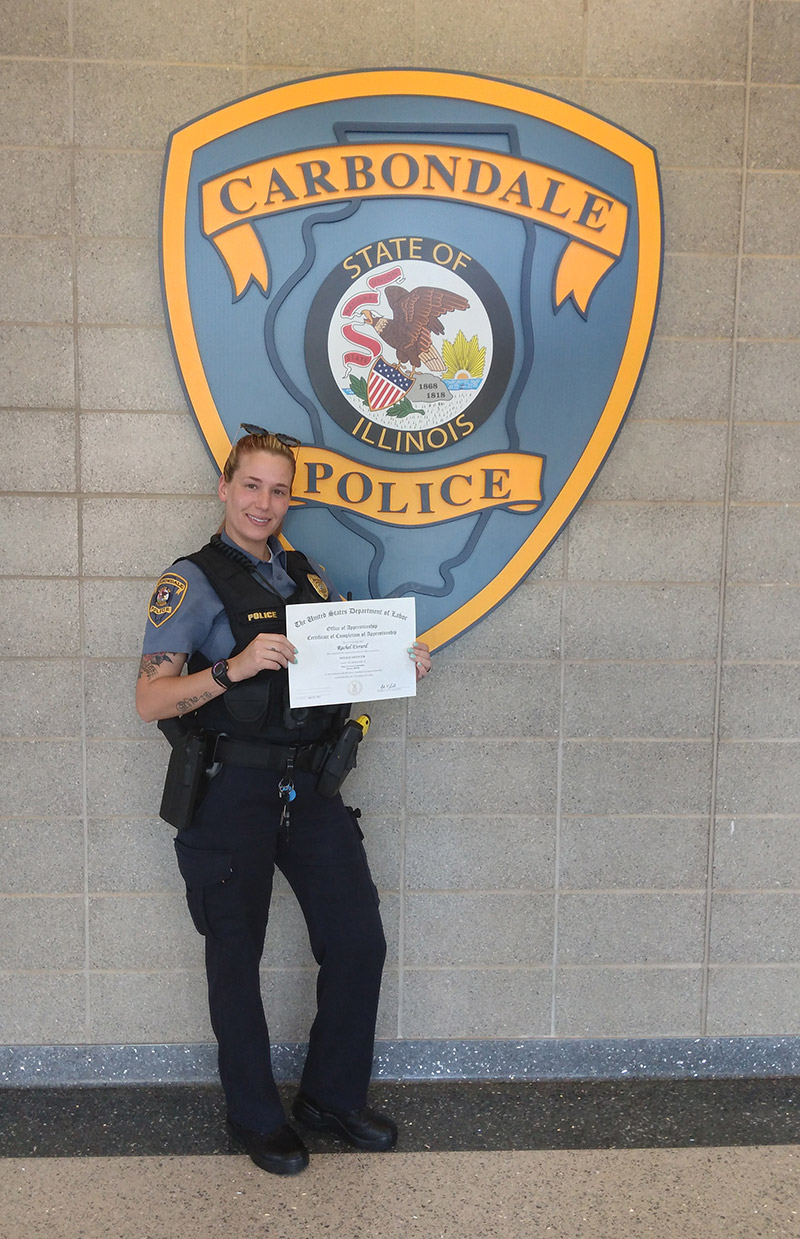 Rachel receives a Certificate from the City of Carbondale Police Department after completing her Apprenticeship Program.
When Rachel joined Man-Tra-Con's Community Service Officer apprenticeship program with the City of Carbondale Police Department, she knew she could flourish.
The first in her family to attend college, Rachel was determined to become a police officer. However, as a non-traditional student, she needed training that would allow her to finish her education and support herself.
Rachel had spoken with participants in unpaid apprenticeship programs. "That was not an option for me. I had real-life bills and was out on my own, so having that opportunity and still getting paid was amazing," Rachel explained.
In addition, Rachel wanted the intensive, hands-on training necessary to thrive as a police officer. From paperwork requirements to city layout,
Rachel appreciates the in-depth education.
"I have had a lot of experiences that are helping me be successful. I am receiving onsite training so… I will already know what it takes to be an officer," Rachel explained.
Rachel had also watched other students worry about their job prospects after college, and wanted an opportunity to prove herself to a potential employer.
"I wasn't guaranteed a position, but I know with my department, they [saw] potential in me. I was able to show the work ethic I have, and that I'm an honest and caring person and can bring a lot to the table," Rachel added.
In July 2023, Rachel received a certificate from the City of Carbondale Police Department upon completing her apprenticeship.
After graduating college, Rachel plans to attend the police academy in Belleville, Illinois.