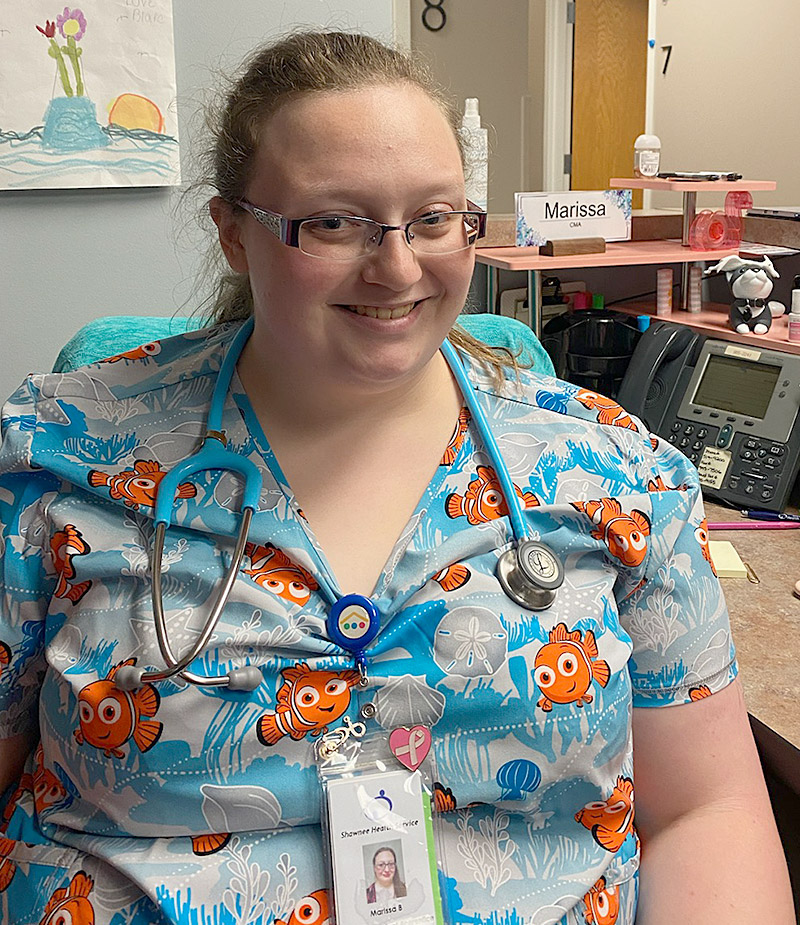 In March 2022, Marissa began her apprenticeship as a Medical Assistant at Shawnee Health. Before joining Shawnee Health, Marissa had been a part-time secretary at a local church. She heard about the Apprenticeship Program from her mom and "jumped at the opportunity."
The Apprenticeship Program allows participants to get valuable training while employed and earning wages.
Marissa enjoyed participating in the program and gives advice to future apprentices, "The apprenticeship allowed me to practice what I was learning as I learned it. When you have the ability to learn and then experience what you learned about first hand, it really helps you have a better understanding. My advice to any new apprentice is to pay attention and try to learn as much as you can. Do not be afraid to ask questions. Be willing to try new things and learn from others."
Marissa completed her apprenticeship program on September 13, 2022. Her plan is to continue working at Shawnee Health while pursuing her education in nursing.